What is Acne and What Causes It?
Acne is a condition of the skin that occurs when hair follicles become plugged with oil and dead skin. The most common areas on your body where acne occurs are on the face, neck, back and shoulders. Acne can be very persistent: as soon as some pimples go away a new crop shows up. This can be very stressful and lead to low self-esteem and a weakening of self-confidence. There are many treatments available: some better than others. What you want to do is treat your acne as soon as it appears. The sooner you start treating your acne the better the results will be. If you start right away with an effective treatment you lessen the degree of acne you will suffer and this can help prevent or minimize acne scaring.
Is Coconut Oil for Acne an Effective Treatment?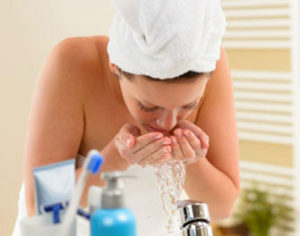 Yes, coconut oil for acne is an effective treatment. Coconut oil contains anti-fungal, antibacterial, antimicrobial and antioxidant properties that are effective in fighting acne.